Perez has become the seventh housemate to be evicted from Celebrity Big Brother 15, he was the second evictee of tonight's double eviction.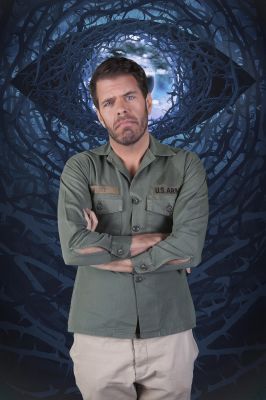 During his interview with Emma, Perez said: 'I'm so happy to be out, I dreamt last night I was leaving today.'

When asked why he didn't say goodbye to his fellow Housemates, He replied 'I'll see them in two days'.

He said that he was happy just to be 'silly, crazy me.'

He added that some of his behaviour was a 'defence mechanism' and that he was protecting his heart.

He also said that he and Calum had reached peace and that the only rival he had in the house was himself.

Perez would like to see Calum win the show.