James Jordan left the CBB 2017 house tonight in a flash vote, becoming the fourth housemate to be evicted, after being nominated with James Cosmo and Jedward.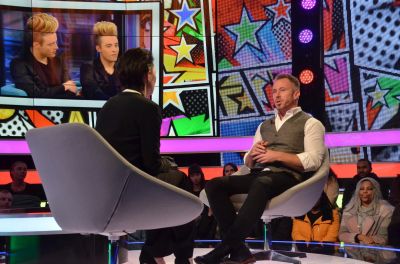 On Monday, Housemates were made to turn on each other for the first face-to-face nominations of the series. James C, James J and Jedward all received the most nominations and therefore face the public vote.

Emma announced that the housemate with the fewest votes and therefore forth to be evicted from the Celebrity Big Brother house is James J.

James J said his goodbyes and left 'Hell' to a mixed reaction from the crowd.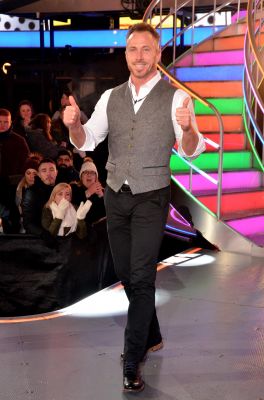 On how it feels to be out, "Gutted, but at same time I get to see my wife, its win win."

Jedward have got a massive following, James is just a true gentleman, he's adorable."

On his friendship with Jamie and Calum: "I definitely knew Calum was going to nominate me and knew Jamie might have, Jedward were stirring, they're not as innocent as they make out."

James J on Calum: "When we saw him snap when we wanted to put his mum up, I liked that and I told him I wanted to see more. I forgot he's from America so doesn't fully get the humour."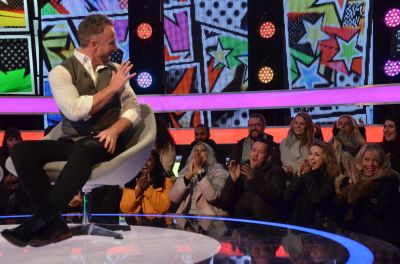 On the difference between this, and his first time in the CBB house: "I was exactly the same 100 percent, I was ill with flu, so I apologised for a few things, I had a week moment (laughs)."

On an expected clash with Spencer and subsequent friendship: "How can you argue with someone you like."

On his relationship with new Housemate Kim following several arguments: "She loves me now, she said 'I think you're wonderful'… she's gone in there to wind up the house, no-one can be that stupid."

--

Earlier in the show Emma Willis interviewed Jasmine Waltz who had been evicted by the other housemates on Sunday, day 14 in the house. She had left through a back door in the garden.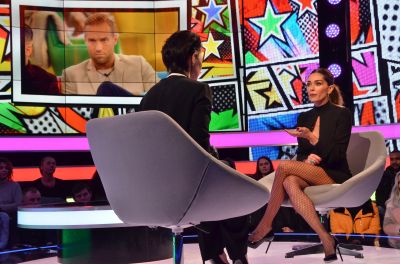 On her unceremonious exit Jasmine said in her interview: "I wasn't expecting that, it was such a brutal weekend."

Jasmine on being voted out by her friends: "So disappointed, I thought they would have had my back, I'd said to a few people that this isn't for me, I'm not used to this kind of lifestyle, this is a lot of toxicity, heavy drama."

Emma asked how different this was from Jasmine's previous time in the Celebrity Big Brother house: "It was a lot of tasks, everything that came my way was negative and then I just broke."

On her problems with fellow Housemate Stacy: "I still have love in my heart for this poor girl but… she would come at me at the wrong place, wrong time, she's extremely confrontational, nosy and butts into conversations."

On an alleged past relationship with Calum: "We had a lot of experiences together… I was definitely hurt that he didn't have my back."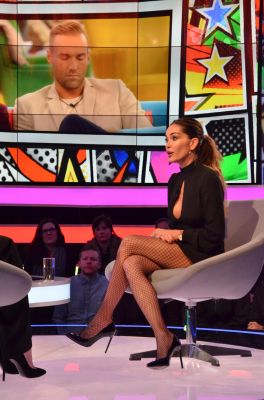 After the initial shock of the way she was evicted last Sunday, Jasmine said she was "very glad" to be out.