Jamie and Calum were the ninth and tenth housemates to be evicted from the Celebrity Big Brother 2017 house.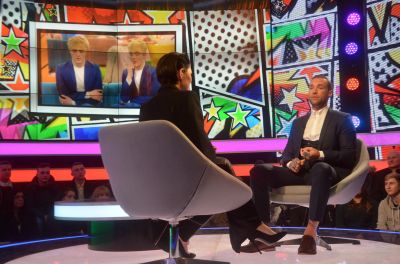 'Judgement Weekend' ended with Jamie being handcuffed and escorted from the Big Brother house after a public vote to save. Jamie had the fewest votes and was therefore evicted, by two 'policemen,' much to the shock of his fellow housemates.

Tonight, Jamie joined CBB host Emma for a quick chat at the start of the live show.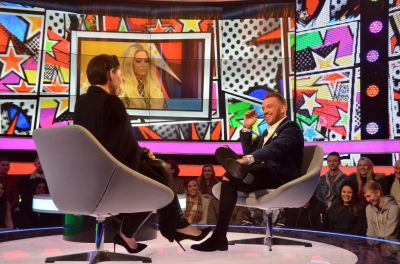 On leaving the house so suddenly: "I was gutted cos I didn't get to say goodbye to everyone. I wanted to give (Bianca) a kiss and say I'll see you on Friday but it was difficult."

On saying the 'L word' to Bianca: "I definitely think she's an amazing girl, I could definitely fall in love with her for sure…she's definitely wifey material …definitely a keeper, she obviously has to deal with her situation."

On finding out Bianca has a boyfriend: "I was surprised, it came as a bit of a shock but she made that decision. When you're in there for 25 days…we had a connection, it was only natural that were gonna end up together."

On putting the brakes on things in the house: "I had the conversation that maybe we should call it off but she said this is what she wants. We got on so well and I wanted to spend all my time with her, we just had to live in the moment."

On an alleged 'showmance': "I was disappointed it was Calum (who said it), maybe he wanted to get some air time cos he was a bit boring wasn't he (laughs). I got on with everyone; maybe he was a bit jealous."

On his early relationship with Jasmine: "Well once I found out (that) Jasmine was a nutter…., then me and Bianca did a task together and she was really fun, then I realised she was going to be my friend, and then we just got closer."

******

Since last night, the public has been voting for their winner and voting froze during tonight's live show. Emma announced that the Housemate with the fewest votes and therefore tenth to be evicted from the Celebrity Big Brother house is Calum.

Calum said his goodbyes and left to a cheers from the crowd.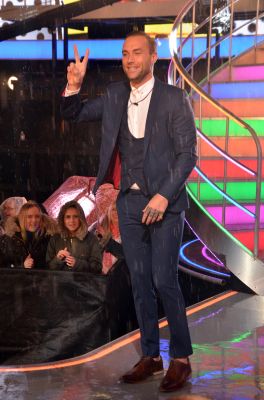 On his second time in the CBB house: "It hasn't been tougher with the people, it's been tougher with what Big Brother brought to the table."
"The first time round, I quite guarded, this time I wanted to be more open but I'm not a great people person."

On being evicted: "I'm sad to come out now but they are all very worthy opponents (in the final)."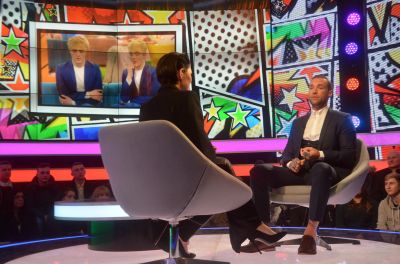 On being in the house with his mum Angie: "I genuinely did not know, then with the likes of Heidi and Speidi and James J (knowing how to play then game)… then having to watch my mum's back…I was sad to see her go, but I could tell she was ready to go."

On being protective of Angie: "That was part of my nerves; she's all I really have. I did protect her to an extent but then I got to lower that guard and let her express herself how she wanted to express herself."

On losing his cool in the house: "The experience was starting to drain me, we had the jail task, and I had this ear infection, and not being active played on my mind a bit, then Jedward bless them…."

On Jedward: "They enjoy themselves but I see they don't give that respect back. They are smart, successful, they run a good business but when it comes to being people, overall I can't give them grief cos they do well for themselves."

On his 'bromance' with Jamie: "He was my boy, we got along in so many ways, then he left me for Bianca (laughs)."

On his Bianca and Jamie's 'storyline' comment: "They know in reality television that romance gets air-time, it wasn't an insult, it wasn't a diss."

On having Chloe and Jessica fighting over him: "As a man you appreciate it, but it was lovely and respectful but at the end of the day, what can you do (smiles)."