Here is the list of Celebrity Housemates that entered during tonight's launch...

In alphabetical order....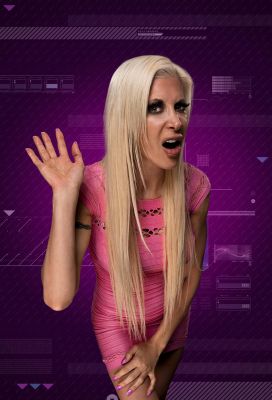 Angelique 'Frenchy' Morgan

Age: 38
Twitter: @vh1frenchy
Home town: Malibu

Angelique Morgan, nicknamed Frenchy, was raised in Paris.
In 2004, she moved to Las Vegas and became an exotic dancer.
VH1 discovered Frenchy in 2007 and invited her to the casting call for a reality show.
Has appeared in Rock of Love, Charm School and I Love Money.





Audley Harrison

Age: 42
Twitter: @audley_Harrison
Home town: London

In 1997, Audley became the British superheavyweight champion and retained the title in 1998.
He then went on to win gold at the 1998 Commonwealth Games.
At the Sydney Olympics in 2000, Audley doubled his gold winnings.
Audley was awarded an MBE in 2001 Queen's New Year's Honours list for his services to sport.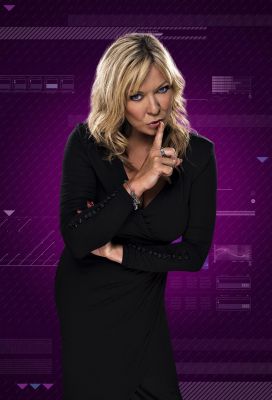 Claire King

Age: 52
Twitter: @claireking101
Home town: Harrogate

Claire King is an actress and is best known for playing villainous Kim Tate in Emmerdale.
Claire's acting debut was in a music videos for 80s band Zodiac Mindwarp.
In 2002 and 2003, Claire received the TV Quick Award for Best Actress for her role as Karen Betts in Bad Girls.
Before entering the acting profession, Claire changed her name from Claire Seed to Claire King.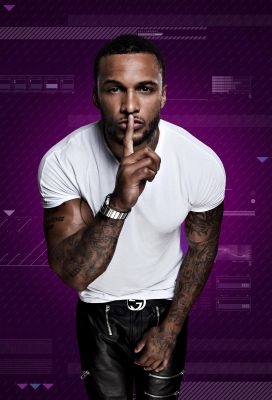 David McIntosh

Age: 28
Twitter: @devildawg85
Home town: Wigan

David is a British TV personality, ex-Gladiator, actor, model, fitness expert.
He is engaged to Kelly Brook.
Became a Royal Marnes Commando at 16 years old.
Last year, he joined forces with NYC photographer Maya Guez to expand his 'brand' by creating his own line of unique merchandise.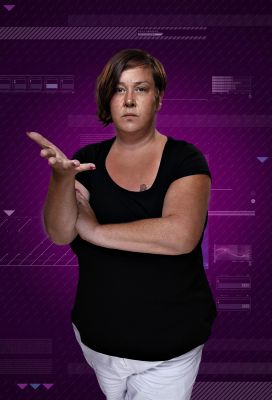 Dee Kelly

Age: 43
Twitter: @therealdeekelly
Home town: Birmingham

Deirdre Kelly, better known as White Dee, came to public prominence in the documentary Benefits Street.
Dee is a single mother to a son and a daughter.
Until five years ago, Deirdre worked as an administrator for Birmingham City Council.
Since the success of Benefits Street, Dee has received offers from all over the world for appearances in modelling, newspaper columns, cooking, holidays, as well as other reality TV shows.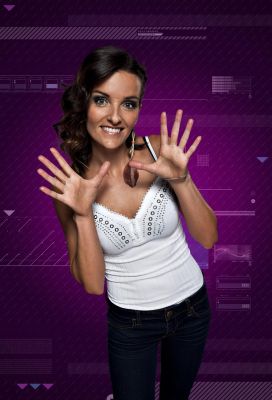 Edele Lynch

Age: 35
Twitter: @edelelynch
Home town: Dublin

Edele Lynch is an Irish singer-songwriter, best known as one quarter of Irish girl group B*Witched, of which her twin sister Keavy is also a member.
She is also the younger sister of Boyzone's Shane Lynch.
She co-wrote Some Kind of Miracle for Girls Aloud's debut album, and Buster, Situation's Heavy and Twisted for Sugababes' third album.
Edele met husband Michael Barrett in 2005 after being setup on a blind date and got married a year later. They have three children together.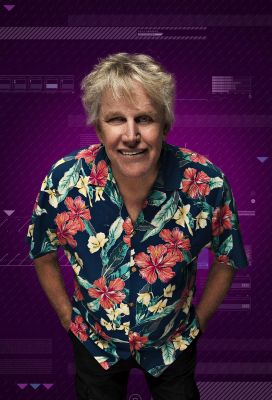 Gary Busey

Age: 70
Twitter: @thegarybusey
Home town: Goose Creek

Gary Busey is an American actor best known for his roles in Point Break and The Buddy Holly Story.
Growing up in Oklahoma he attended Kansas State University on a football scholarship, but his dreams of pursuing a career in professional sports were shattered after injuring his knee.
Gary had a near-fatal motorcycle accident in 1989 after he rode without a helmet.
Gary has three children, 2 sons and a daughter.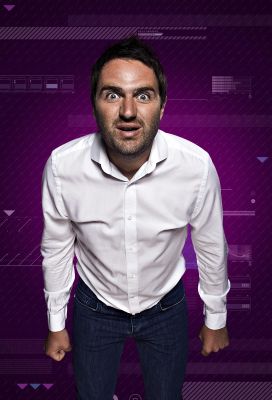 George Gilbey

Age: 30
Twitter: @georgegilbey
Home town: Clacton-on-Sea

George Gilbey is known for his role on Channel 4's Gogglebox – the show that watches people watching TV.
He is still single.
George is an electrician and is nicknamed Squeaky due to his high pitched voice.
He moved back in with his mum and step-dad after his long-term relationship ended.




James Jordan

Age: 36
Twitter: @the_jamesjordan
Home town: West Malling

James is best known for his role as a professional dancer on Strictly Come Dancing.
He began dance lessons at the age of 10.
By the time he was 21, James was a major finalist in all Open International Competitions and was ranked one of the best in the world.
James met his dancing partner and wife, Ola, at a dancing competition.




Kellie Maloney

Age: 61
Twitter: N/A
Hometown: Maidstone

Kellie Maloney was formerly known as boxing promoter Frank Maloney.
Frank was extremely successful, managing Lennox Lewis and helping him become World Heavyweight Champion in 1993.
In October 2013, Kellie, then known as Frank, made the decision to retire from boxing, having 'fallen out of love' with the sport.
Kellie, in the past two years, has secretly undergone hormone therapy, hundreds of hours of hair removal electrolysis, voice coaching and specialist counselling.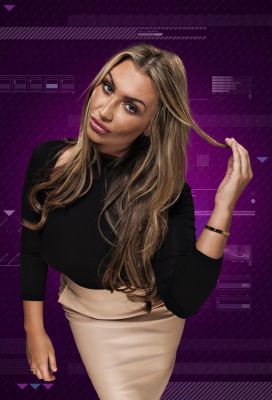 Lauren Goodger
Age: 27
Twitter: @laurengoodger
Hometown: Loughton

Lauren Goodger is famous for starring in BAFTA-winning reality show The Only Way is Essex from 2010 until 2012.
Throughout the first two series of Towie, Lauren's stormy off and on relationship with her then boyfriend/fiancé, Mark Wright, took the spotlight.
In January 2013, Lauren took part in series eight of ITV Dancing On Ice.
Lauren published an autobiography in 2013 called Secrets of an Essex Girl.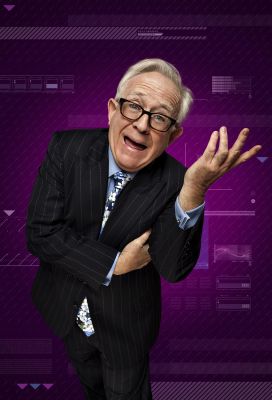 Leslie Jordan
Age: 59
Twitter: @thelesliejordan
Hometown: Chattanooga

Leslie Jordan, born in Chattanooga, Tennessee, is best known for his role as Beverley Leslie on hit US series Will and Grace.
Over the years, Leslie has worked with Hollywood stars such as George Clooney, Faye Dunaway, Robert Downy Jr and Billy Bob Thornton.
He was most recently in the last series of American Horror Story: Coven.
He once thought of becoming a jockey.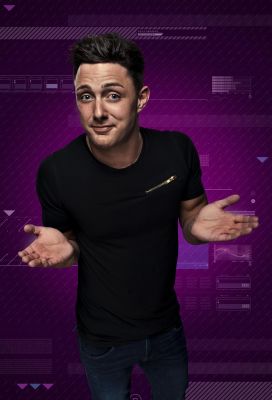 Ricci Guarnaccio

Age: 27
Twitter: @ricciguarnaccio
Hometown: Durham

Ricci Guarnaccio is a reality star from Newcastle-based reality show Geordie Shore.
Before appearing on the show, Ricci used to work as a hairdresser.
During his time on the show, Ricci was notorious for his rocky and tumultuous relationship with fellow cast member Vicky Pattinson.
Ricci, who describes himself as a ladies' man and ridiculously good-looking, got banned from the Geordie Shore house a few times after several alcohol-fuelled arguments turned sour.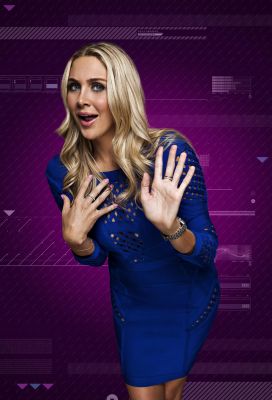 Stephanie Pratt

Age: 28
Twitter: @stephaniepratt
Hometown: Los Angeles

Stephanie was born and raised in Los Angeles.
She is best known for a role on reality TV series The Hills, which documented the personal and professional lives of four girls in Beverly Hills.
In April 2010, Stephanie posed nude for PETA's Be Nice to Bunnies campaign.
Since The Hills finished, Stephanie has made several appearances on hit reality show Made in Chelsea.