Celebrity Big Brother #CBB Daily Update: Day 9

Shown: Tonight, Wednesday 14th January 9pm on Channel 5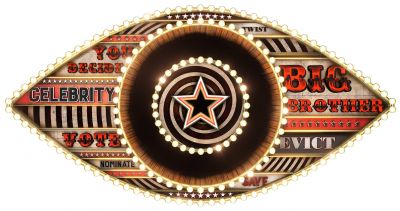 More pictures from CBB 17 2016 - HERE

On tonight's show:
The results to the Strings Attached shopping task are revealed
Housemates hear other housemates' quotes
House fails task but puppet housemates win luxury shopping budget
Megan gets angry.

On tonight's Celebrity Big Brother's Bit On The Side at 11pm on Channel 5, the guests include Kate Thorton, Denise Welch, Carol McGiffin and Jane McDonald from Loose Women.

Key highlights and quotes from tonight's show:

• It's the second day of this week's shopping task, which sees housemates in the roles as puppet masters and puppets.

• In the diary room, Tiffany says she doesn't want to be a puppet anymore and doesn't want John to be her puppet master any longer. Big Brother suggests she goes to get ready for the task, she agrees.

• In the bedroom, Danniella and Gemma advise Tiffany to flirt with Jeremy. She remarks, "I don't want him; I'm not interested in him anymore."

• Jeremy walks into the bedroom and tells Gemma it's sexually frustrating in the house. Gemma points to Tiffany, he shakes his head.

• A poorly Danniella is asleep in the snug and is exempt from today's task.

• As part of today's shopping task, the puppet masters have to work out who said what. A list of housemates' quotes will be read out; the puppet masters must decide who said them and which housemate they were about.

• The first quote is, from Christopher about Nancy, "She doesn't clean and she doesn't cook. She does nothing." Housemates are incorrect as they pick Scotty T talking about Tiffany. Nancy laughs and disagrees with Christopher's quote.

• The third quote is from Tiffany about Jeremy, "I'm not going to lie; I'm very sexually attracted to him." The puppet masters are incorrect as they pick Megan talking about Scotty T.

• Tiffany said she can't remember saying that about Jeremy, and confirms that 'he is fine and cute'. Jeremy says he's flattered. Tiffany explains that she didn't want the whole house to know how she felt, and that she did say it.

• The next quote is from Jeremy about Stephanie, "It's more than friends; it's obvious." The housemates pick Jeremy about Megan and Scotty T. Jeremy then confirms he said this about him and Stephanie, and that they have over stepped the friends' line. Stephanie explains that they are just close friends.

• The last quote is from Gemma about Tiffany, "I want my shoes back!" Gemma confirms she said this, and Tiffany reacts, "Oh b*tch you want your shoes back? I'll give them to you!" Gemma says she already took them back. Tiffany tells her that she should have asked her to give them back and that she doesn't care or needs Gemma's shoes.

• Some housemates leave the area as they don't want to listen to Tiffany's rant.

• Christopher takes Tiffany for a cigarette. Gemma believes she 'has won as she got her shoes back', and doesn't care what Tiffany says.

• In the diary room, Stephanie thinks Jeremy has made it clear that he fancies her, "I knew but I enjoy being friends with him, so I didn't want it to ruin our friendship."

• Scotty T tells Jeremy that he thinks Stephanie is over friendly with him. Scotty T and David advise Jeremy to 'take a step back'.

• In the diary room, Tiffany thinks she's in a good spot in the house, "I hope Gemma goes home. I can't have this house turn against me this early in the game; I know that's a game breaker." She goes onto say, "I will let Gemma know that the shoes she gave me, I would not buy for myself. I think she's a disgrace."

• In the garden, Jeremy tells Stephanie that he doesn't want to be 'perceived badly' and will still be there for her. Stephanie says she doesn't want to leave the house and have no one there waiting for her, and confirms it is all innocent.

• Big Brother asks the housemates to all gather. Gemma is reluctant to leave her bed, and cries, "I'm sick of this! I don't want to play games anymore. Who plays a game for two days? I've had enough. It's like having a job working 24/7 for two days on the trot."

• Housemates are gathered; Big Brother reveals that they passed the group task, however because some of the housemates have broken some fundamental task rules, it means the house has failed the task. Megan shouts, "You're joking?!"

• Big Brother explains that the puppets and puppet masters are now given an opportunity to win a luxury shopping budget by pressing their buttons as fast as they can. Whichever group presses the buttons first, that group will win the luxury shopping budget. All housemates press their podium buttons.

• The results are in, the group of puppet housemates were first to press their buttons and therefore won the luxury shopping budget. The group cheer and the task is now over.

• In the kitchen, Tiffany asks some housemates how to switch on the kettle so she can make tea.

• In the garden, David is being interviewed by an imaginary Rylan. This makes Christopher laugh.

• Big Brother provides housemates with refreshments. Megan asks Scotty T for a second can of drink as she won't drink the beer.

• In the diary room, Stephanie is talking to Big Brother about wanting to leave the house.

• In the bedroom, housemates are talking about cleanliness in the house. Megan confirms that she cleans her stuff up. John says it's also the toilets and bathroom that need cleaning, and says that they are going to have a big house meeting about cleaning.

• Megan turns angry, and explains she has 'had a drink' tonight, and says she cleans sh*t up and washes dishes in the house, "It angers me in here that people do jack sh*t!" She tells John he should speak to Stephanie directly to clear her sh*t up, rather than talking about it when she's not around, Gemma agrees.

• Some housemates try to calm Megan down, she shouts, "Tell her to clean her sh*t up, John! I'm the *****ing one telling the truth in here cos everyone's so scared to *****ing telling truth apart from me. It's always John 'I'm the perfect one'. I *****ing respect people in here, John. I respect people but I've lost it in here with you!"

• A bemused John listens on.

• From her bed, Tiffany starts to laugh at Megan; which causes Megan to shout at her, "I don't know why you're laughing Tiffany; he's the one who wanted everyone to walk out of this house for you! I stood up for you!"

• Tiffany is annoyed at Megan's ranting. Housemates try to defuse the argument. Big Brother calls Megan immediately to the bathroom to separate the housemates, as Stephanie is still in the diary room.

• Tiffany shouts, "That girl can't drink no more!"

• Danniella, Darren, Jeremy and Gemma take Megan to the bathroom. Megan goes onto say that 'John is a lying sh*t', "He stands there and acts like Mr Innocent, he's a two-faced little *****!" Gemma agrees with her.

• In the bedroom, David tells John he handled the situation with Megan in the correct way, by not getting out of bed or rising to it. Kristina comments, "It's like something possessed her."

• Stephanie is still in the diary room, and feels she is hated by everyone. Big Brother asks her to leave the diary room.

• Big Brother asks Megan again to come to the diary room.

• Gemma tells Darren that she agrees with Megan and that he is getting pushed over by John.

• Scotty T tells Megan to calm down. She goes to the diary room shouting, "I'm not dealing with sh*t anymore, I've kept it in all *****ing day!"

• In the diary room, Megan rants, "I'm sick of it! I'm sick of the fakeness! He's a liar. He slates Tiffany to the ground. You know what, there's a few people who agree with me."

• In the bedroom, Tiffany and John are talking about how they noticed Gemma agreeing with Megan.

• In the garden, Gemma tells Darren that Megan hasn't said anything wrong, and tells him not to act like a push over.

• In the bedroom, housemates are in bed.

• Jeremy persuades Stephanie to come over to his bed, where it looks like they share a kiss under his bed covers. She then leaves his bed for her own. She announces to the bedroom, "I'm all alone!" Jeremy calls out, "Love you long time!" Stephanie replies the same.

• Megan continues to rant about John and Tiffany in the diary room. Big Brother asks Megan to sit down, and Security is called to help calm her down.