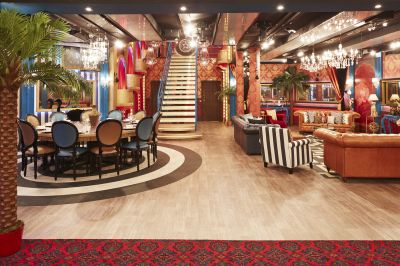 In tonight's highlight's show the immunity task comes to an end with a task in the Forgotten Theatre where housemates have to guess ingredients of cocktails. Darren Day wins immunity to join Gemma and Stephanie as housemates immune from eviction next time.

The housemates had to guess the ingredients of the three cocktails served to them by Gemma and Stephanie with the housemate that most accurately guesses the ingredients of the cocktails winning immunity. Tiffany refused to take part and not taste the cocktails.

Darren scored the most points, and was the third housemate to win immunity along with Gemma and Stephanie. The other six housemates now face eviction on Tuesday.

The immunity weekend came to end with a masquerade ball. However, the three immune housemates had to each choose a housemate that will not receive an invite to the ball. Gemma chose Christopher, Stephanie chose Tiffany, and Darren chose Danniella; these three housemates were not invited to the ball.