Ray J has left the Celebrity Big Brother house on Day 8, and won't be returning.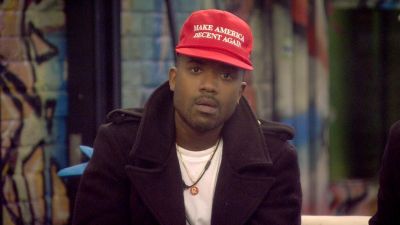 Ray J in the house on Day 7.

Marcus Bentley said at the end of tonight's show that the eviction would still go ahead as planned.

TMZ reported that he had been suffering "extreme tooth pain" for 3 days, and was seen by a dentist who gave him painkillers, and then had to leave the show to go to hospital.

TMZ also have an interview where Ray J said he wanted to return to the house but producers have denied him.

He was reported to be receiving a $1 million (800,000 pounds) fee for Celebrity Big Brother.