In tonight's final Jayne left in sixth place and Evelyn left in fifth, with both housemates leaving the house together.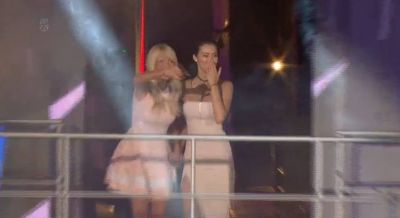 Jayne and Evelyn leave house.

Jayne and Evelyn interview.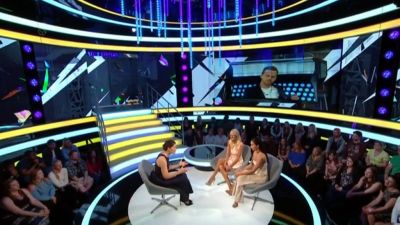 Jayne on making it to the final: "I'm absolutely chuffed cos I only packed for two weeks."

On being pushed to her limit: "I came in with no expectations, for me time, but with Natalie, you know… the switch was when I suddenly thought, this is my journey, I'm not letting anyone spoil it, it wasn't easy to confront her and I wish her no malice."

On Jayne's her rants: "I love a good rant, as my friends know, that was nothing."

On Andy: "He saved me, I would have legged it again if I didn't have him. When I got to know him, oh my God, what an amazing me."

On Evelyn coming out of her shell: "I was cocky, I thought it would be so easy, then saw so many amazing confident people, was like a deer in headlights, was overwhelmed but then found my feet and though ****** it."

Evelyn on Alex: "Obviously absolutely gorgeous, a genuine person."

On her plan to 'woo' him: "Yes, but sort of went tits up."

Why nothing happened? "To be honest I think in the house, stuck in bubble, everything magnified, problems weren't really there."

On Laura: "We could have clashed but we really bonded, I saw sweet misjudged girl."

Evelyn said she would like Hughie to win.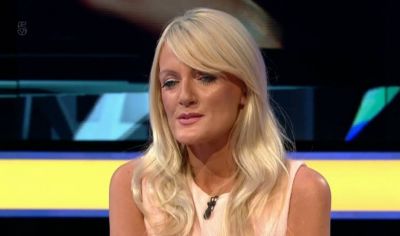 Jayne interviewed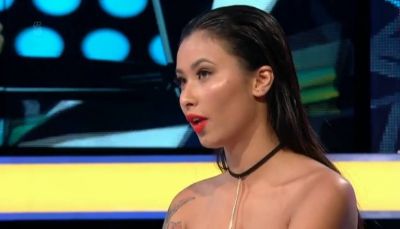 Evelyn interviewed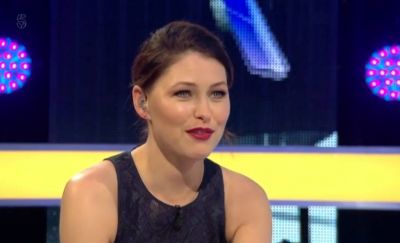 Emma Willis

At the start of the show Alex and Sam - who were evicted on Sunday were interviewed:

Prior to announcing the order of the finalist Emma spoke to Sam and Alex and asked how it felt to be booted out on Sunday.
Sam: "I expected it….when I saw the two seats….I thought this isn't gonna end positive".

Alex: "It was less of blow for me but I felt bad for Sam."

Alex on Evelyn: "She's lovely, she's gorgeous…I'd take her for a drink or a Nandos and see what happens."

Sam on Ryan: "I let him do his thing, he says he's a centre of attention kind of guy…I just left him to it."