Risha Denner was the first evicted houseguest from Big Brother Canada 3. In a BB Canada first, the fate of the season's first evictee was put in the hands of viewers, who voted to evict 41 year-old Torontonian, Risha Denner. Upon eviction, Risha's spirits were lifted when Arisa Cox revealed that her time in the house might not be over yet, and later told the audience that the first five houseguests evicted will compete for a second chance to enter the house. From a nationwide viewer vote to a rare second chance to enter the house.

"It's tough, I mean, nobody wants to be the first houseguest out," said Risha Denner. "I didn't give up, I fought the whole time, I tried to connect with people and just be myself. You can't fake yourself in there."

In Monday's season three premiere on Global, 16 strangers quickly learned that nobody is safe and everything is earned in the Big Brother Canada house. These superfans moved in to Big Brother Canada's brand new steampunk-styled house, kicking off a 70-day journey that only one person will win. The houseguests were quickly steam 'punked' by Big Brother, realizing that all of their belongings, commodities, and even their furniture, were locked inside a vault.

Before earning their belongings back, the houseguests were asked to instantly nominate two people for eviction, putting Sindy with an 'S' and Risha Denner on the chopping block. In the season's first Power of Veto challenge, Sindy found her new favourite consonant, winning the POV and saving herself from eviction. Pili Nemar was named as her replacement nominee and the Canadian public were then given 24 hours to vote for the houseguest they wanted to evict, sealing Risha's fate in Wednesday's live eviction.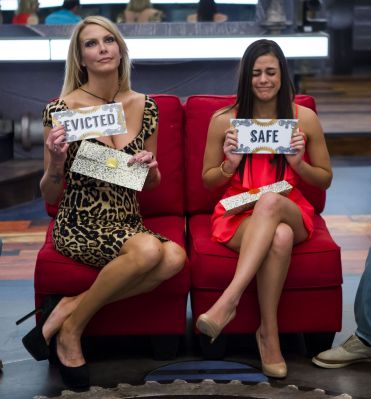 The drama continues Sunday with the season's first Head of Household competition at 7pm ET/PT on Global (12PM BST). The Big Brother Canada Side Show's season premiere kicks off Thursday, March 26 at 10pm ET on Slice™ with special guests Dan Gheesling (BBUS), Jon Pardy (BBCAN2), and Neda Kalantar (BBCAN2). Big Brother Canada airs Mondays at 8pm ET/PT, Wednesdays at 9pm ET/PT and Sundays at 7pm ET/PT on Global.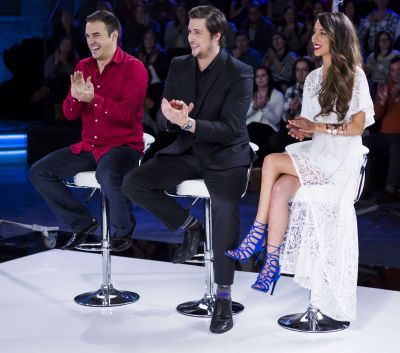 Big Brother Canada's popular live feeds were opened to viewers following Wednesday's eviction show, and in a series first, the show is dedicating one feed to fans, allowing them to vote for the room they want to see on the fan feed each week.

Vote for your favourite remaining houseguest in our poll or discuss the series in the forum - http://www.thisisbigbrother.com/foru...play.php?f=617