Sarah Hanlon claimed the title in Wednesday's two-hour season finale of Big Brother Canada, winning $100,000, a $25,000 gift card, and a $10,000 trip.

The runner-up Godfrey Mangwiza, takes home a $20,000 prize, in addition to a $5,000 prize he picked up while in the house.


In the finale the final three — Ashleigh, Sarah and Godfrey — first competed in the three-part HOH challenge, with Godfrey emerging as the victor:

Godfrey won the first leg of the competition, while Ashleigh won the second, knocking out Sarah from competing in the third leg of the race. In a tie-breaking trivia challenge, Godfrey won his first HOH of the season, securing himself a spot in the final two.

As HOH, Godfrey evicted Ashleigh, bringing Sarah with him to the final two.


After Jordan was evicted by the final three from the jury, they voted Sarah the winner of Big Brother Canada 3 by 7 votes to 2.

"I just see my family there and I did it for you guys," said Sarah.

"I honestly am just shocked, and I never thought ever that I would ever do this. I can't believe it! It's a dream come true! I love you Canada!"

"I honestly felt like I was going to be out every single week. It turned around when Brittnee used the Have Not super power and I won HOH right after – that's when I thought that I might have a shot to get to the end. I still can't believe it though, it's so surreal!"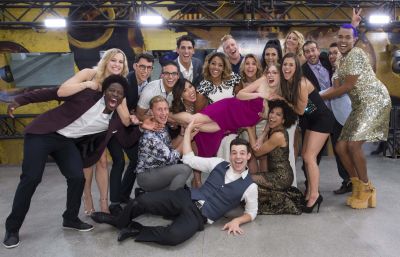 Big Brother Canada's season three cast reunite with Arisa Cox, Gary Levy, and Peter Brown.