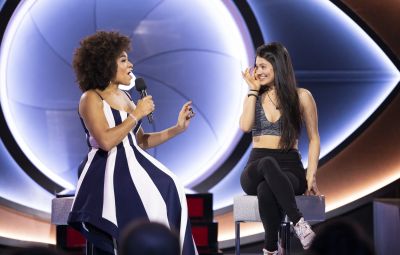 Ninth Evicted Houseguest Estefania Hoyos Chats with Big Brother Canada Host Arisa Cox.


Estefania Hoyos and Damien Ketlo evicted on the 200th episode of Big Brother Canada

The 200th episode saw a Big Brother Canada double eviction, with Estefania Hoyos and Damien Ketlo targeted and eliminated by the remaining houseguests.

After a tense week in the Big Brother Canada house, Damien Ketlo and Estefania "Este" Hoyos were nominated for eviction by head of household Adam Pike. In his first ever comp win, sleeper agent Damien finally pulled himself off the block after being nominated for eviction for a fourth time. With Mark Drelich up as the replacement nominee and Este believing Adam's counterintelligence speech about Mark being the real target, she was ultimately blind-sided when she was sent packing in a vote of three to one.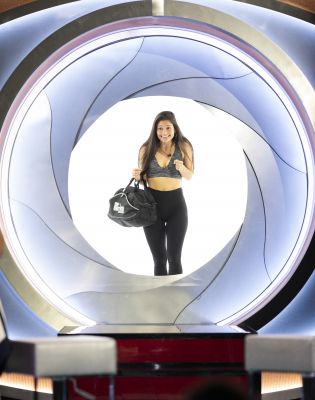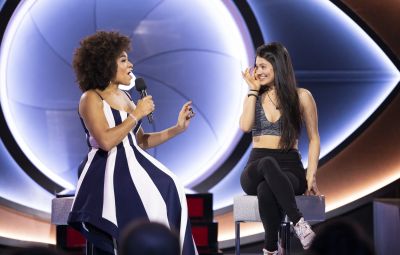 "I had no idea. I woke up yesterday feeling really nervous and like something was going on but I thought it was going to be Mark," said Estefania Hoyos.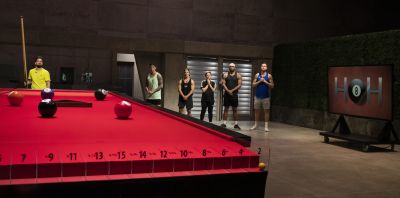 But the Big Brother Canada house is not a safe house and everyone's a target. Which proved to be the case when Arisa Cox informed the remaining agents that this week was the second double eviction of the season. With Dane Rupert winning the curiously challenging, "Right on Cue" HOH competition, he subsequently nominated Kyra and Damien – the latter having now been on the block for a fifth time.





After winning the spirited "Balls Out" POV challenge, Anthony chose not to use the power of veto which ultimately sent fan-favourite Damien Ketlo out the door in a unanimous vote.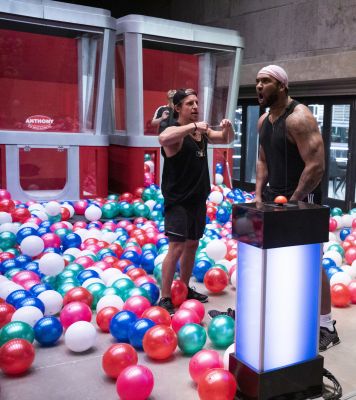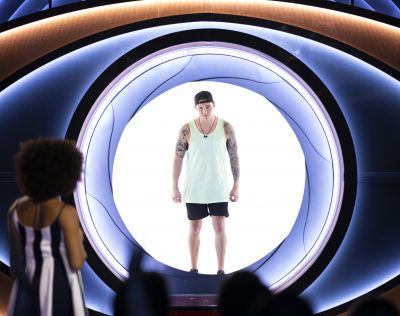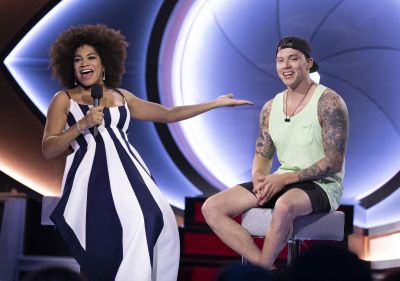 "I'm just a kid from the res and you guys voted me in first," said an emotional Damien Ketlo. "This is wild. First Nations kids are not only allowed to dream, but they're allowed to chase those dreams."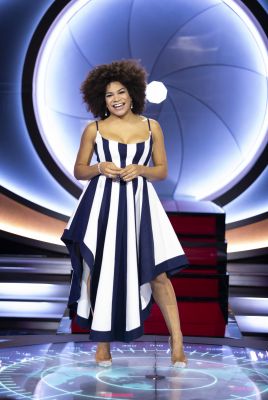 Only Five Houseguests Remain in the Big Brother Canada House

Watch an All-New Week of Big Brother Canada on Sunday, Wednesday and Thursday to see Who Wins HOH and How the Jury House Reacts to News of a Second Double Eviction

Watch Global'sThe Morning Show today at 9 a.m. ET to catch Estefania and Damien's first broadcast interviews, in addition to exclusive sit-downs with ET Canada at 7:30 p.m. ET on Global.

"Tonight we put the double "O" in the seventh season of Big Brother Canada with our 200th episode," said John Brunton, Chairman & Chief Executive Officer, Insight Productions. "Thank you and congratulations to the teams at Corus Entertainment and Insight Productions for achieving this milestone and continuing to do what no other Canadian reality show can – deliver three new episodes of primetime original content each and every week."